"The Hunt for Mid-Oktober"
THE MID-ESSEX DF TROPHY
"TRADITIONAL" DF EVENT
Sunday 16th October 2011

Report from Tim (Tx B 1956 KHz)
Following the "one-station" event we experienced at the BTBDFA National Final, Gary and I thought that we would make the Mid Essex event relatively straightforward with the aim of getting all competitors to find both transmitters with time left over to get to the tea early.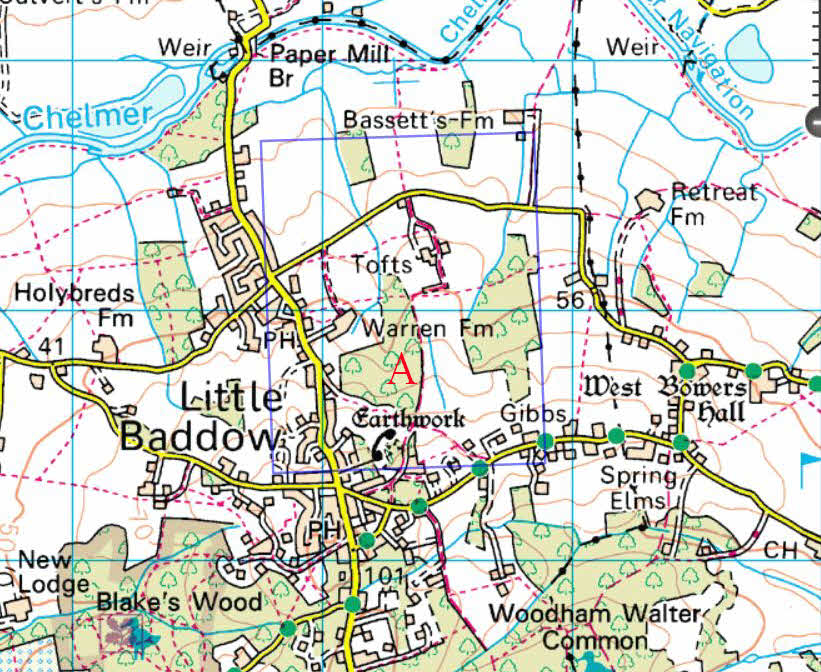 Wishing to avoid long distances to travel to the sites from home, we first surveyed the "Danbury" area for a potential site one Saturday afternoon and the wood finally chosen for Tx A was visited first and had enough ground cover to be suitable.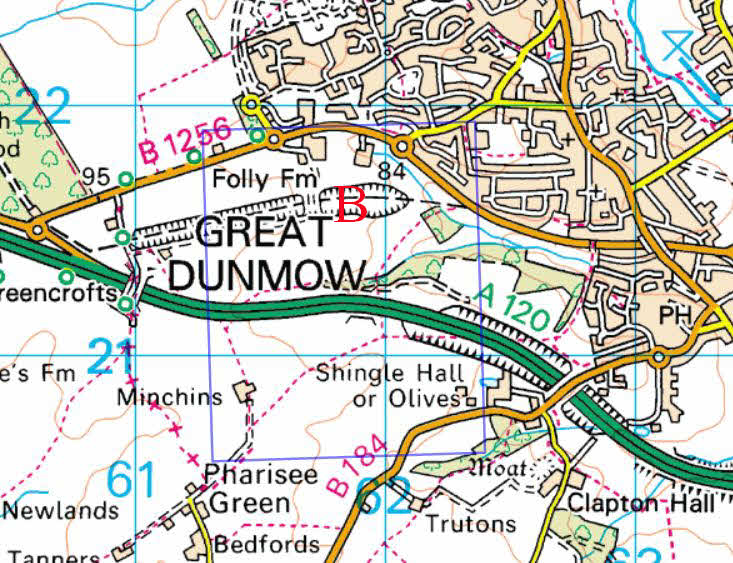 Off then to look at the Dunmow Cutting area to the south of the town, around the vicinity of the old railway track. A potential site adjacent to a meadow and stream looked good.

The logic behind this was to give competitors a "who dares wins" opportunity to trust a ground hunt based on just one bearing at B, or to use the long gap between transmissions at the start to get to A, Transmissions would be reasonably well spaced; to get crossed bearings competitors would have to deviate from the quick main road route between sites.

The day before the event I was having second thoughts about the event being too easy and over too quickly so I had a look around Sawbridgeworth and Bishops Stortford without being convinced that any potential site there would do. So back to Dunmow Cutting for a final look and I decided to change where I had planned to hide from the Eastern side of the path from the B road, to the west. There was some reasonable cover here, a bit of power line an extended boggy bit and some steep sides to the railway cutting.


On the day, I arrived at Dunmow at 8.45 and spent about an hour setting up the main aerial stretching along the boggy bit at the base of the cutting.

Then over to station A to help Gary set up; only I couldn't find him at first as he had changed his final hide by a couple of hundred yards.

His new site looked really good, with good cover and lots of boggy bits.

We set up in super quick time with a quick test thanks to Roy's clever kit.
Dashed back to Dunmow, added a bit more aerial and a "tee" at the top of the cutting and hid in a bit of blackthorn which had limited cover.

Back to the car to check for a signal from Gary at A, and finally back to my Tx at 105 to tune up. Phew !





Sparked up at 1.20 pm as planned, only to get a call from Roy at 126 : "Where's the Morse ?"

Oops, forgot to plug the keyer in. At least a good (but too strong) continuous signal got to the start.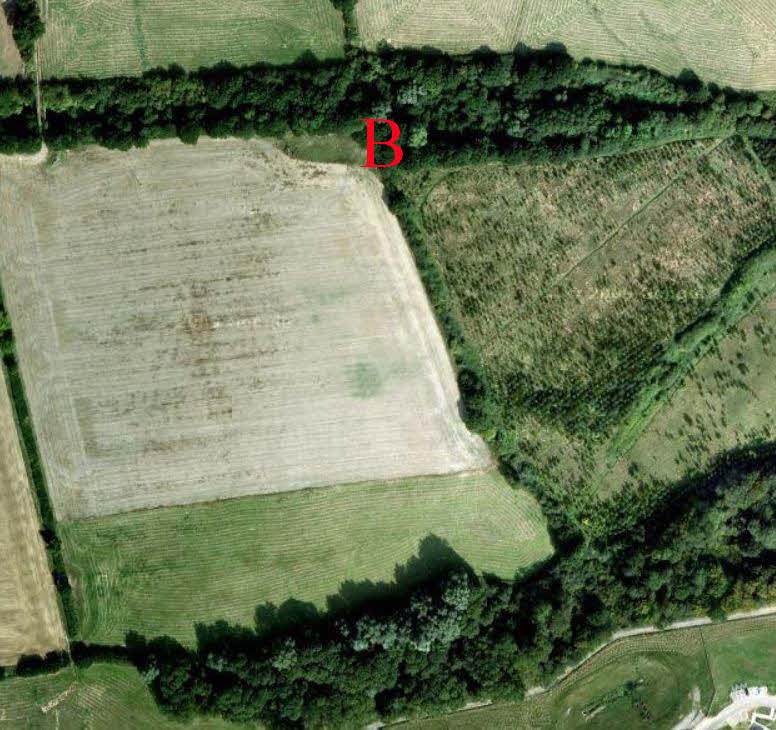 Worst fears about the event being finished by 3pm were confirmed when sounds of a marauding Larbalestier were heard stampeding in my direction just after 2pm. Pity the transmission was 3 minutes and not 2. Peter made a faultless touchdown behind the posts just before 203 and I fully expected the rest of the scrum to follow. But it seems that only he had been brave enough to "go for it".

Within the next 20 mins three more competitors were seen, Ian and Andrew cleverly running right past me within 3 feet, each not wishing to reveal my whereabouts to the other it seems. Sounds of wah-woo from Roy's receiver as it danced to subsequent transmissions could be heard in the deep cutting below. So it was all relatively quiet at the top of the embankment for quite some time as (I guess) searches were being made elsewhere. Finally Ian and Andrew passed by fairly close again; Andrew doubled back and found me….but Ian didn't until quite a while later. I have no idea what Roy had been doing but he eventually found me at 3.32 – still time though to get to A !



Right - Yes that's Tim but who is under the blanket?
| | |
| --- | --- |
| | |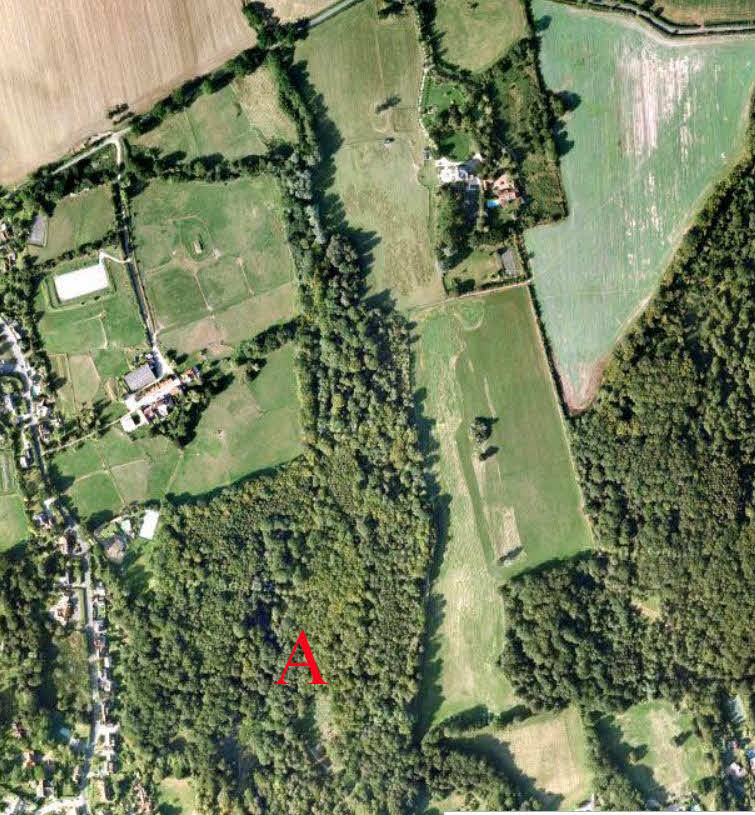 Contacted Gary at Tx A at regular intervals all afternoon by Txt. At 315 he still had not had one arrival although the sound of Rosie's voice had been heard in the vicinity and then disappeared. It was reassuring when he reported at about 3.30 that 2 competitors had been in.

Still no more arrivals at Tx B until after 4 pm when Phil arrived with Colin and Steve about 15 mins later on the continuous signal. By that time we already knew the prizewinners………………
| | |
| --- | --- |
| | |
Off to the Fowlers Farm pub at Braintree for a beer, pie and the results, only to be greeted by a visage of smugness waiting in the beer garden…………………….
| | |
| --- | --- |
| | Thank you to all competitors for coming along and making me feel better as I thought I had made this event too easy and I was largely proved wrong I think ! It was pleasing that the event spread the finish times from 3.38 until the end, and I don't think anybody led anybody else in. Well done to Gary for selecting a good hide and for persevering in a wet and boggy hide all afternoon. Thanks to Roy for all the kit and for making alterations to it specifically for this event. |



Congratulations to Larby on his "hero or zero" strategy which paid off, and to Andrew for a welcome return and a strong finish in 2nd place. Prizes had been left at home so replacements were acquired in GT.Dunmow; but the shops were completely out of wooden spoons……..so this prize went begging on this occasion…………



Tim