The Snowman/The Spring Chicken/The Circular Tour of Broakes Wood.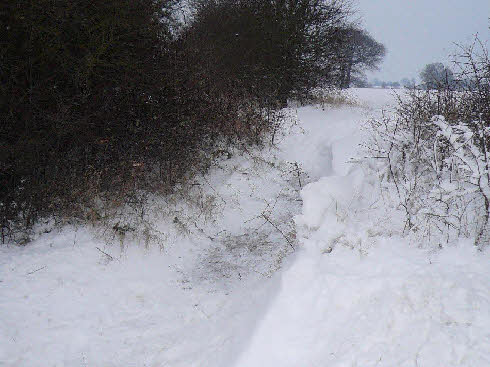 What a difference in the weather, 6" of snow compared to glorious sun!
Thanks to everyone that turned up and especially to Rosie/Colin, Steve Stone, Mr X and Graham Philips for travelling to support our event.
I took the dog to the wood on Saturday and put up the aerial for TX "A". I made my final selection of which trees and left a bag, the post with tickets and the Triffid ©. I returned on Sunday at 8am with the 4 micros and the 5 minis. The minis can be set up to 5 hours ahead so they were set at 7:30am, 7:31 etc. I walked with a large brief case around the site placing, erecting the aerial, bagging the TX and placing the Triffid concealing the score cards. A map is essential to ensure the right TX and the right score cards, as you walk away from the micro you question yourself "did I switch it on?" as these are continuous transmission.
Care is also needed not to knock the on/off switch on the minis.
Two and a half hours later I arrive at the final TX.
Now yesterday the cards were missing so I made some, but now I can't find the Triffid and the post. I installed the Tx and hung the cards on a branch. Then off to my car to fetch TX "A" and set that up. This was done by 11:30am so my work was done.
All I had to do was pray all TXs fired up as programmed and wait until 3:30.
So I popped home for a bacon roll and a cuppa and returned to hear every TX perform at 12:30.


All micros could be heard at the car-park and main station "A". I returned to the site of missing Triffid and found the Triffid at 12:45 a few feet away!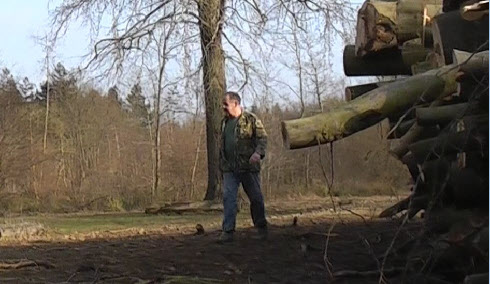 That was my reward for finding a site, a start, a finish, fetching Txs, charging them the day before, walking the site several times, going through procedure in my head many times and setting up Saturday and Sunday.
So now I've sold the idea who wants to volunteer to run one? You get Sunday afternoon off unlike traditional events and you also get the worn out competitors to retrieve the TX's for you.
Well done AGAIN Phil! Watch out in future for the glint of piano wire! Also Gary for romping home in 2nd place to show the old hands how it's done. (Wait until those legs are 40 years older Gary!)